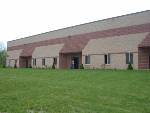 Bloomfield's Leader in Commercial Flex Space Rental Real Estate, Family owned and operated for over 30 years! We will customize space for your commercial needs. Ask about our rental incentives for ALL new tenants!

Thank you for visiting our new Internet site! As an up-to-date business, we want to give you the opportunity to stay in touch with our company and our offers. A new content management system will enable us to always keep you up to date.

At present, our web site is still under construction. At this point we can provide you with information regarding available spaces in the surrounding Bloomfield and Windsor areas. The emphasis of our site is on providing your company with the space it needs to function efficiently and economically. We can also customize the square footage to your company's needs. We have extremely competitive rental rates and offer space and service, that just can't be beat! Ask about our rental incentives that are available to ALL new tenants.

In the meantime you can reach us at (860) 243-9370 or 242-5004 and by fax at (860) 242-4047. We are looking forward to hearing from you! You can also contact us at our e-mail address: Sponzoent@yahoo.com

If you are not familiar with our company and your first contact with us is online: We would be pleased to hear from you! Please let us know what your needs and questions are, we will be more than happy to help.

Our company has been family owned and operated for over 30 years! We have been responsible for building/leasing commercial real estate, and providing outstanding property management for our commercial rentals, ever since. Our specialty is in the area of providing commercial real estate for small business and large corporations. We can also custom build to suit your rental needs. Our tenants particularly value our dedication and commitment to maintain our grounds and properties from the inside, out. Our business is located at 17 and 19 East Dudley Town Road, Bloomfield, CT.

In today's economic times, our flex space buildings can accommodate your business's growth, or downsizing. Whichever your needs may be.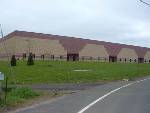 Appointments and showings available upon request, with or without real estate brokers. Contact us today! We look forward to hearing from you!